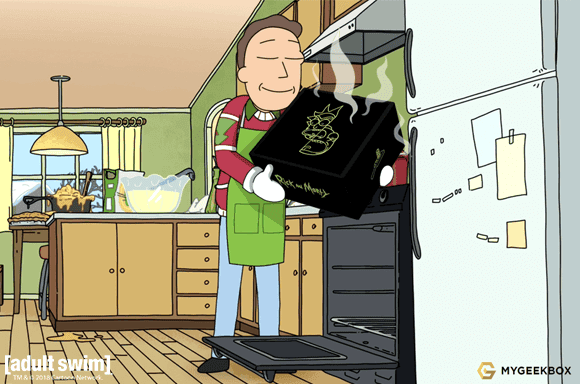 SO, WHAT'S IN THE BOX?
This is just box one guys, we don't want to give you any spoilers for the next ones, but they are beyond epic! 
With your first box, you'll receive...
👽 An Exclusive T-shirt 
👽 The first Exclusive Collectible Coin (we designed them for you, one in each box!)
👽 A coin album for the collection (exclusive too, you won't find it anywhere else!)
👽 An Exclusive Metal Print (guess what, our own design! We've been busy!)

👽 A mystery Rick and Morty collectible item 

CHECK IT OUT!
⏱OK, WHEN DO I GET IT?⏱
First box will dispatch in March. We know - we know, it's quite a bit to wait, we are just making sure all the exclusive items are ready for you!
💸AND... WHEN DO I PAY?💸
If you pay by card, we'll charge you upon dispatch. If you choose PayPal or Apple Pay, it will be charged when you subscribe.