FIFA 16
FIFA 16 innovates across the entire pitch to deliver a balanced, authentic, and exciting football experience that lets you play your way, and compete at a higher level. You'll have Confidence in Defending, take Control in Midfield, and you'll produce more Moments of Magic than ever before. FIFA 16 – Play Beautiful.
Defensive Agility
Use 25 innovative feature changes to mobility and locomotion to track skilled players. Mobile defenders can close down space and change direction quickly using swing-step behavior to stay with your opponent. You'll feel freedom of movement as you track runs and look to break up attacks.
New Tackling Fundamentals
Get stuck in and win back the ball with new tackling mechanics and animations. All new slide, standing, and fake tackles make going in for the ball responsive, rewarding, and fun!
Control in Midfield
Games are won and lost in the midfield - in FIFA 16, the midfield matters. Stay in possession with patient build-up play or ping clinical passes through space to start an attack.
Interception Intelligence
Players anticipate passes and move to shut down options and close passing channels. Smarter teammates will look for space and allow more opportunities to build play through the midfield.
Passing with Purpose
A revolution in passing. FIFA 16 lets you play sharp, incisive passes so you can find teammates with precision. Using a new mechanic, ping driven ground passes to find teammates in tight spaces to open up your attacking options.
Moments of Magic
Create more WOW moments. In FIFA 16 players will have that cutting edge every team needs to create moments of magic and unlock defenses.
No Touch Dribbling
The best touch can be the one you don't take. Free yourself from the ball to buy time, create separation, feint, and blow by your defender just as Messi does when he is at his best – it's near limitless creativity on the ball.
Dynamic Crossing
Send that cross in! Authentic crosses let you find teammates with greater accuracy. Attacking players run onto and attack the ball with intent, making defenses scramble as crosses are played behind the back line with vicious intent.
Clinical Finishing
Strike the ball right and finish like a pro. Better placement of the foot and ankle gives players variety in shooting and goals scored. You'll be able to feel where the ball is struck and adjust your approach for improved accuracy and power.
Click Images to Enlarge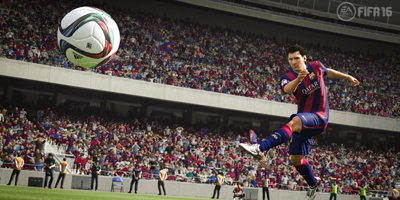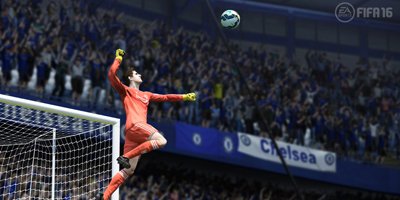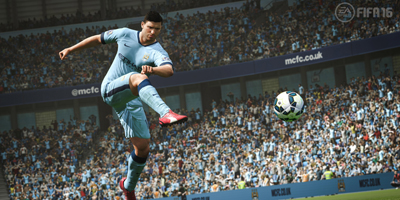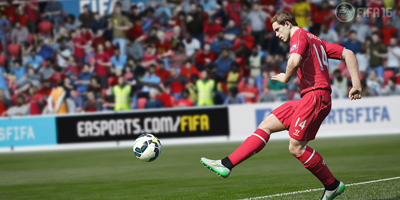 Introducing Women in FIFA 16
Play as Women's National Teams for the first time in the FIFA franchise. Choose from 12 teams and compete* in Match Day, an Offline Tournament, and Online Friendly Matches.
Available teams: Germany, USA, France, Sweden, England, Brazil, Canada, Australia, Spain, China, Italy, Mexico.
Authentic Player Likeness
See how players from the women's international game have been head scanned and recreated for FIFA 16.
Star players. Unique animations. A new way to play.
With all-new in-game animations, 3D player modelling, and life-like head scans - Women's National Teams are authentically represented in the game. From running motion, to facial animations and hair movement - players will look and move just like they do during real competition.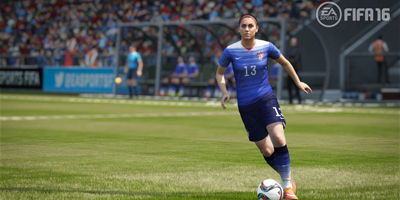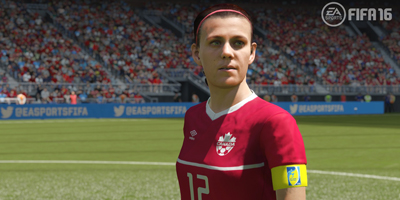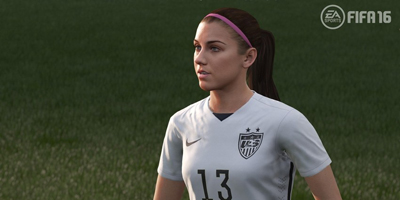 What is FIFA Ultimate Team (FUT)?
EA SPORTS FIFA 16 Ultimate Team is a massive online community of fans building, managing, and competing with their ultimate football team from the world's best players in FIFA 16. Join over 15 million fans and take on the challenge of building football squads of the world's best players by earning, buying, selling, and trading players with the Ultimate Team community. Play with your dream team and put them against your friends' teams whenever you want. Create and manage multiple squads and take them into competition in online and solo single-player tournaments, all dynamically updated each week.
What is a FIFA Ultimate Team Premium Gold Pack?
Experience the excitement of opening packs. Each pack is a mix of 12 items, which may include players, contracts, stadiums, managers, staff, fitness, healing, balls, kits, badges, and chemistry styles. Gold Packs consist of players rated 75+ in-game, and include three rare items. Rare items include enhanced player attributes, longer contracts, and the most coveted players.
What is a FIFA Ultimate Team Loan Player?
Ever wonder what it's like to have a top footballer on your team? You'll be able to try out some of FIFA Ultimate Team's most sought after players for a limited amount of matches.
What is the EA SPORTS Football Club (EASFC)?
Experience football's social network. Earn rewards, level up, enjoy live Challenges, and connect with friends. Everything within FIFA 16 is measured and communicated through EA SPORTS Football Club. Fans can earn rewards to unlock items from the Football Club Catalogue, and build their status as they climb 100 levels. Real-world storylines drive Football Club through regular challenges so that FIFA 16 will look, feel and play like the real-world season.
Forza Motorsport 6
From the creators of the best-selling Xbox racing series comes the follow-up to the 2013 DICE Racing Game of the Year. Collect, customize, and race the cars of your dreams, including the video game debut of the Ford GT.
"Forza Motorsport" is the best-selling racing series on Xbox and the highest-rated racing series of the past ten years (Source: Metacritic). Welcoming racing gamers of all types, "Forza Motorsport" games combine unprecedented visuals with the industry's leading simulation engine, giving everyone the opportunity to truly feel what it's like to own, race and customize the cars of their dreams. "Forza Motorsport" is developed by Microsoft's award-winning game developer Turn 10 Studios. "Forza Motorsport 5: Game of the Year Edition" and "Forza Horizon 2" are available now for Xbox One.
Click Images to Enlarge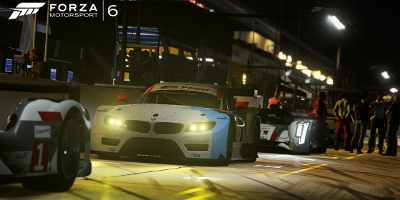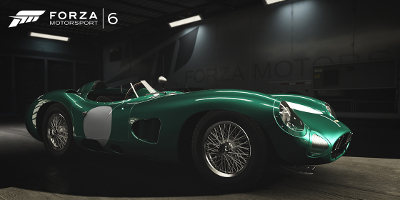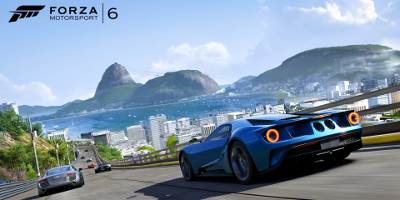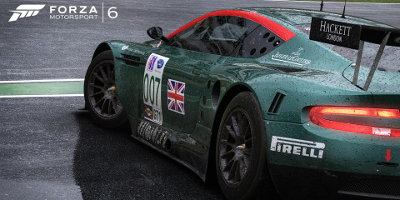 Xbox One Wireless Controller Black
Experience the action like never before with the Xbox One Wireless Controller. New Impulse Triggers deliver fingertip vibration feedback, so you can feel every jolt and crash in high definition. Redesigned thumbsticks and an all new d-pad provide greater precision. Plus, keep the action going with the Play & Charge Kit, with a battery that recharges while you play or afterwards, even when your Xbox is in standby.
Wireless Controller:
Over 40 improvements to the award-winning 360 Wireless Controller, without taking anything away from what you love.
New Impulse Triggers provide precise vibration feedback to your fingers, bringing an unprecedented level of gaming realism.
Newly designed D-pad is perfect for all types of game genres including sports, fighting, FPS, and more. Optimized for both directional and sweeping D-pad movements.
Responsive and precise thumbsticks
New wireless radio that enables faster data transfer to the console
Designed to fit a wide range of hand sizes comfortably
Pick up and play. Kinect automatically recognizes who is gaming and which controller they are holding.
Expansion port for add-on devices like a wired headset and future devices
Compatible with Xbox One Play and Charge Kit
Features rumble motors
30ft wireless range
Xbox One 500GB Console
Play over 100 console exclusives and a growing library of Xbox 360 games on Xbox One*. Experience blockbusters like Gears of War 4, Halo Wars 2, Battlefield 1, and FIFA 17 with friends on Xbox Live, the fastest, most reliable gaming network. Suspend and resume your game whenever you want—or just pick up where you left off on another Xbox One or Windows 10 PC with Xbox Play Anywhere titles. Enjoy your favourite apps like BBC iPlayer, Netflix, Sky Go, and Twitch. Then stream video on Netflix and Amazon Video, and watch Blu-ray™ movies. With all the biggest blockbusters this year, everything you loved about Xbox 360 is even better on Xbox One.
Xbox One delivers an entertainment experience like nothing before. Its innovative technology is rivalled only by its iconic design. Sharp corners and clean lines make for a sleek, modern console that complements any decor. Xbox One was designed from the ground up to be the centrepiece of every living room.
Xbox One is the perfect balance of power and performance. In addition to Xbox One's revolutionary architecture, the combination of its CPU, GPU, and ESRAM is like having a supercomputer in your living room. But raw power is nothing without speed. So the Xbox One™ uses its power more effectively, creating lightning fast experiences unlike anything you've had before.
Get more with Xbox One
Get the most award-winning exclusive games at E3. Get it first - downloadable content from many of the brand new, and soon-to-be-released titles. Play with adaptive Al that learns to play like you.
The Best Multiplayer and Service
Better matchmaking with Smart Match. No jerks, reputation system helps keep annoying players out of your games. No waiting in lobbies, play, watch TV, or surf the web while matchmaking happens.
Games Plus Entertainment
Get multiplayer alerts while you watch TV. Switch instantly from a game to TV, a movie, music and more... or do two things at once! Enjoy entertainment apps from YouTube, Twitter, Amazon Instant Video, Netflix and more
Built for the Future
The Digital System - built using the latest technology and the power of the cloud. Xbox One and games grow with you over time. Advanced voice and motion controls open up new game experiences.
This product does not include the Kinect Accessory
*Games sold separately. Xbox One Backward Compatibility feature works with select Xbox 360 games, see here. Xbox Live and broadband internet required for initial download of game to console. Xbox Live Gold required for online multiplayer (sold separately). PC hardware requirements may vary for games on Windows 10. Gears of War 4, Halo Wars 2, Battlefield 1, and FIFA 17 coming soon.