"TOGETHER, WE CAN MAKE AN EVEN BIGGER IMPACT HELPING THE PLANET. THAT'S WHY WE'RE MAKING IT EASY FOR YOU TO OFFSET CARBON EMISSIONS AS PART OF YOUR PURCHASE".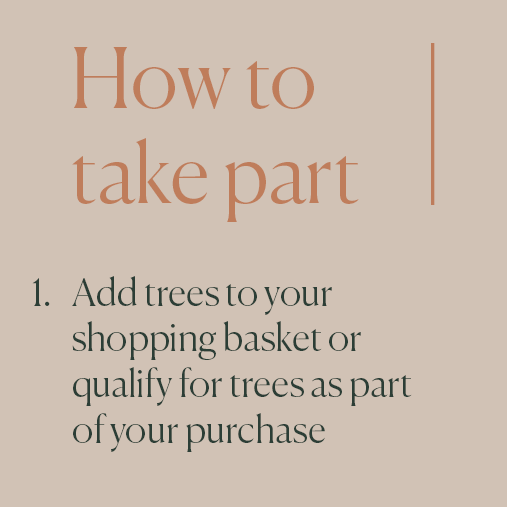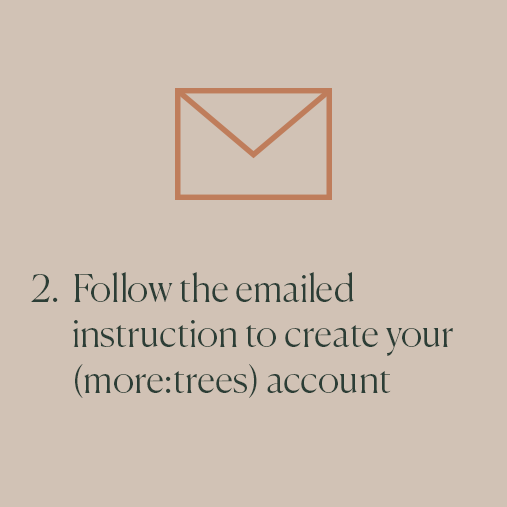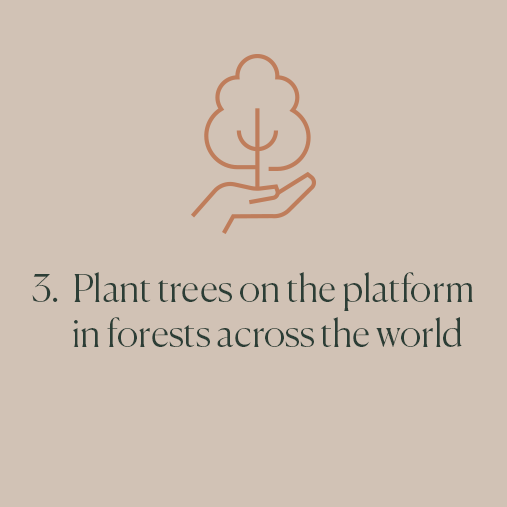 Frequently Asked Questions
You can select a tree planting project at the point of planting or use of the default 'most-needed project'.
To plant your tree, create a free (more:trees) account with the sign-up code emailed to you, and follow the included instructions.
Trees are planted as soon as possible, according to the planting seasons and weather conditions.

(more:trees) works with established tree planting partners, who are heavily vetted to ensure they are planting trees, have reliable accounting and monitoring methods and follow forestry best practices.